Report-a-Polluter
---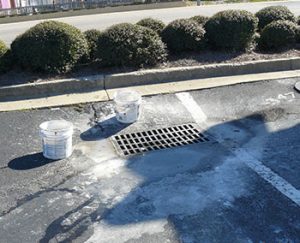 Pouring anything into a drain is not only bad for water quality and wildlife but also illegal. If you see anyone dump anything into the street or directly into a storm drain, please call and report it to your local public works department. 
Be Observant to Protect Water Quality
Stormwater pollution is a major problem in systems where stormwater is discharged directly to area water bodies with no treatment. Illicit discharges, whether unintentional or intentional, can damage the environment and threaten public health. Take note of areas around storm drains and contact the appropriate party (see below) if you suspect that illicit discharges are occuring.
Things to look for:
Flow from an outfall pipe during dry weather
Distinct odor
Water that is cloudy or full of sediment
Odd color or sheen
Thick or excessive vegetation
Leaking containers or other debris
Local Report-a-Polluter Contacts
EPA – Northwest Ohio District complaint call center: 1-800-686-6930
Lucas County Engineers 24 hour hotline: 419.255.7867
City of Toledo Environmental Services: 419.936.3015
City of Oregon Department of Public Service: 419.698.7047
City of Maumee Sewer Division: 419.897.7190
City of Perrysburg:

During business hours, Department of Public Utilities: 419.872.8050
After hours, Police Department: 419.872.8001

Village of Holland: 419.865.7104
City of Sylvania:

During business hours, Engineering Division: 419.885.8965
After hours, weekends, holidays, Illicit Discharge Hot Line: 419.885.8902

City of Bowling Green Water Distribution/Waste Water Collection: 419.354.6277
City of Northwood Public Service Department: 419.693.9327
Village of Ottawa Hills:

During business hours, Village: 419.536.1111
After hours, weekends, holidays, Village Police Department: 419.531.4211

Village of Millbury: 419.836.9671
If you would like your contact information to be added, please contact us here
What's the Deal with Storm Drains?
Storms drains are important for rainwater management and preventing flooding. Unfortunately many of these drains don't take water to a treatment plant, but rather straight to a river or lake. Learn more of what the fuss is about here!